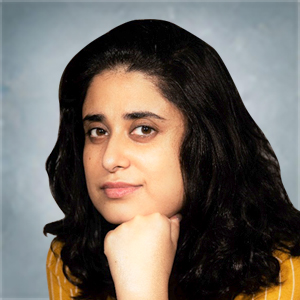 Qualifications
M.A. Psychology, India
Professional Membership
Board Certified Behavior Analyst
Harshita is a Board Certified Behavior Analyst (BCBA), who has over 6 years of intensive experience of working with individuals with autism and other developmental disabilities in Singapore and India. She has completed her BCBA coursework from the Florida Institute of Technology (FIT). She also holds a degree in Masters in Psychology from University of Delhi, India.
She has worked with individuals of varying ages (1-16 years) and skill levels, also training and supervising a team of therapists. She has expertise in using techniques of Applied Behavior Analysis (ABA) to train individuals on developing functional communication and language skills, social, self-help, academic, play skills and daily living skills; essentially, any skill that will enhance their independence and functioning level, and overall quality of life. She is also experienced in behavior programming, to reduce undesirable behaviours, teach replacement skills and shape positive behaviours.
She believes that therapy is a holistic concept requiring team work, and should involve working closely with all people involved, including the families of the individuals, providing training, guidance and support as necessary. She has also worked while aligning and in collaboration with other professionals like Occupational Therapists, Speech Therapists and Special Educators.